Back to all posts
Posted on
Christmas Basket Fundraiser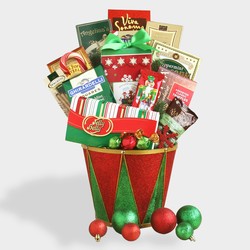 Friends of Crestomere School - Christmas Basket Fundraiser:
Students should have brought home a letter regarding the Christmas Theme Basket fundraiser.  We would like to have all basket items collected and at the school by Monday, December 9.   
The themes are as follows:
          Playschool - All Things Chocolate
          Kindergarten/Grade 1 - Games
          Grade 2/3 - Movie Night
          Grade 3/4 - Let's Stay Home
          Grade 5 - Sports
          Grade 6/7 - Cozy 
          Grade 8/9 - Hunting and Fishing 
          Staff - Say Cheese
   Tickets can be purchased at the office starting Wednesday, December 4
and remain on sale from our school office until the Christmas Concert.
The cost for tickets is $2.00 each, 4 for $5.00 or 12 for $10.00.  The draws will take place at the end of the concert on Thursday, December 12, 2019.