Back to all posts
Posted on
COVID-19 Parent Update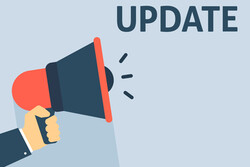 Please see the following UPDATE relating to the proposed Learning Plan for students.  Wishing you all a relaxing spring break and look forward to connecting with you in April. 
*FRIDAY MARCH 20 3:00 PM UPDATE*
Please see the latest UPDATE containing information relevant to specific details on instructional hours and learning stands.