Back to all posts
Posted on
Fundraising for Athletic Equipment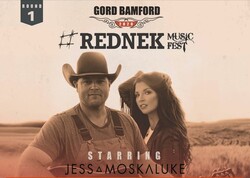 Together with The Lacombe Athletic Park Association
we are announcing an exciting new partnership with the
Gord Bamford Foundation!
Our School has the opportunity to sell tickets to the "REDNEK MUSIC FEST" ON JUNE 20, 2020 and earn a commission for doing so.  Ticket prices will be very affordable at $45.00 each (there will be a VIP Ticket option as well) and the commission our school will earn is 15% on each ticket sold.  In addition, 20% of the remaining revenue will be donated to the L.A.P.A. for the field house expansion and track installation at MEGlobal Athletic Park.  
For more information and to purchase tickets, please see this poster and use the link on the bottom right corner. 
All proceeds for Crestomere School will help support athletic equipment for our school community.