Back to all posts
Posted on
Message from Ms. Neufeld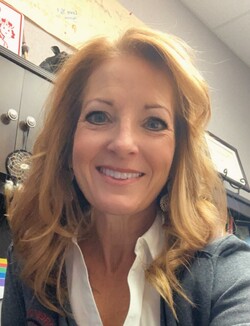 Dear Crestomere Parents/Guardians
The 2020-2021 school year has been an overwhelming year, one that saw our students engaged in many new learning experiences as we popped in and out of online learning. As a principal I feel so fortunate to have been working with your children here at Crestomere.  In my opinion, we have the best school, along with the best staff in the district.  Our commitment and dedication to doing what is best for students fills me with enormous pride.
As summer approaches and the changes for next year become clearer, we all have an opportunity to start shifting our energy and our efforts toward what will be vs. what has been.  What I am hoping to convey is a request that you band together as a school and as a community to create a welcoming atmosphere for Mr. Adamson and jumpstart next year with enthusiasm and excitement.  I don't think anyone would argue that we all owe our students our best efforts, our full energy, and our steadfast commitment to their success…that is what we have done in the past…and it is what the staff will do in the future. 
With this in mind, I would like to personally invite all parents/guardians within the Crestomere School community to attend the first School Council meeting on Monday, September 27 at 7:00 p.m. It is my hopes that during this meeting you can establish a new council and outline a continued plan for success for the 2021-2022 school year.  Please consider attending this meeting, as your commitment and dedication in supporting our school is crucial.
I would like to take this opportunity to thank the many important people who have provided such wonderful support to our staff and students.  I share deep appreciation for our incredible, hardworking staffs that go above and beyond on a daily basis.  Thank you also to our wonderful, dedicated, and supportive parents who help out in countless ways.  To the greater community who demonstrate strong support for our school, our students, and our families…a special thank you to all of you.  I believe that all things are possible in PARTNERSHIP…we experience the benefits of this each day at Crestomere School.
I want to wish you all a happy and safe summer.  To our families that are moving on…you will be missed! To those who will be returning, I wish you all the best as you build new relationships and work hard to create your 'plan for success' for next year.  Have a well-deserved summer vacation, and I hope to connect with you from the warmth of Egypt. See you in a year from now!
Sincerely,
Penny Neufeld
Principal, Crestomere School